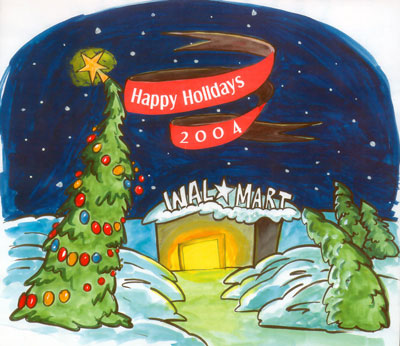 The basic version of the Holiday Card. The final version has images of company products tied up with red ribbon under the tree.
Note: This card design is for the International Team with the Company I work for. It is not for Wal-Mart, but since my company is a

big

Wal-Mart vendor/supplier and because the cards will be going out to the Teams in all the Wal-Mart (ASDA) countries around the world, it makes sense to have a little Wal-Mart store, albeit an imaginary romanticized idea of Wal-Mart, in the picture.